Slimming Pants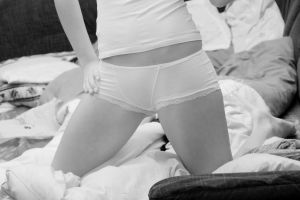 Looking slimmer is something that a huge amount of people want, especially us woman.
It is an obsession for a lot of people, with many going on a diet, starving themselves by eating very little, taking diet pills or attending the gym to achieve these results.
Others even go further and undergo surgery such as a gastric bypass to achieve weight loss results.
Having a figure that you are happy with can really mean the difference between being confident and not being confident.
People really do go to some extremes to look slimmer, but probably the quickest and instantaneously best way to make it seem like you have lost weight is to get your hands on some slimming pants.
Benefits of slimming pants:
1. They help give you a smaller more firm shape.
2. They can make it seem as if you have dropped up to as much as 2 dress sizes.
3. No one will ever know you are wearing slimming pants as they are virtually undetectable through your clothes.
4. They help increase your confidence and self-esteem.
5. They help support your back and give you a better posture.
6. And some even claim to help reduce cellulite because of the hugging effect helping to improve blood circulation.
Choosing slimming underwear:
– Reasonably priced:
Just because a certain pair of slimming pants is the dearest, does not necessarily mean they are the best. There are so many shops selling them these days, so shop around to get the best deal you can.
– Good quality material
Slimming underwear is available in nylon, spandex and cotton. You need to choose ones that are good quality, washable and comfortable.
All slimming underwear you buy should recover their shape after each wash and above all must allow you to breathe easy.
– Colour
They usually come in three colours; black, white and neutral. Sometimes choosing the neutral shade is your best bet as this means you can wear them with almost anything without the colour being detected under your clothes.
– Type
Slimming underwear comes in different types. Ones designed for just slimming down your tummy and your bum and others that slim down your tummy your bum and your legs.
Basically slimming pants are the best option if you want to look slimmer in seconds. They can help give you all the confidence you need when going to that important interview or even if you simply want to feel good on a night out. They are ideal for everyday use also.
Find out if slimming pants are right for you with our slimming method quiz
Filed under: Weight Loss Gadgets
Like this post? Subscribe to my RSS feed and get loads more!