Wii Fit Plus Review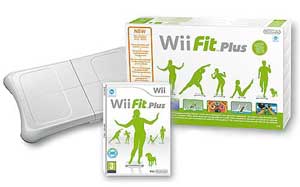 Weight Loss Method = Fitness Workouts
Ease of Use = Good
Effectiveness = Good
Longevity = Excellent
Entertainment = Excellent
Cost = Around £70
Our Rating =

Available From = Click to see best prices

Wii Fit Plus is ideal for you if…….
You want to exercise to get back in to shape
You want to lose weight and have fun at the same time

Prefer to exercise at home without costly gym subscriptions


You are a fan of home workout and fitness videos
Wii Fit Plus at a glance:

A great, fun way to lose weight for both men and women

Use the balance board for an added dimension to exercising


Charts and graphs show you your progress in real time

Dozens of games and workouts to improve your fitness, and strength


Create your own personalised workouts for a perfect routine

Play 9 different games with up to 8 friends for the ultimate fitness party


One of the most enjoyable ways to lose weight fast

Get in shape without expensive gym memberships
Click here to check the cheapest Wii Fit Plus prices
How does Wii Fit Plus work?
Wii Fit Plus is a computer game for the Nintendo Wii console. It utilises the Balance Board accessory to create a unique home workout programme to suit your needs.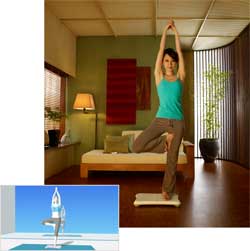 There are a variety of different games, tests, and challenges you can do to help improve your fitness, balance, strength, and of course, help you to lose weight.
Think of it as having your own personal fitness instructor built in to your TV and you will be on the right lines for what the Wii Fit Plus offers.
It basically helps you lose weight by allowing you to setup different workout programmes and helping you personalise them to suit your body and lifestyle. It also provides a way to track your progress which will help you keep on track.
The Wii Fit is NOT the same as the Wii Fit Plus. The older Wii Fit was the first version of the home workout and although good, did not offer the same level of personalisation and challenges that the newer Wii Fit Plus does. Therefore I advise you to go for the Wii Fit Plus over the older Wii Fit version.
How is Wii Fit Plus different to other slimming gadgets?
Well, you might be aware that the Nintendo Wii as a console is completely unique compared to other gaming consoles. Movements are made with your hand rather than a joystick or control pad, this means it is much closer to virtual reality than other consoles.
The Wii Fit Plus takes advantage of this fact and combines the movement of your hands with your balance and feet movements via the Balance Board which is an essential part of the program.
The Wii Fit can sense your movements and present that on screen, allowing it to give you feedback on how your are performing on the different exercises. It also allows you to play games as if you are actually playing them for real.
This unique approach means that it is unlike any other weight loss gadget. It uses technology to provide you with your own personal trainer that also tracks your improvement and offers constant feedback.
Click here to find out where you can buy the Wii Fit Plus
Will Wii Fit Plus work for you?
The key thing with Wii Fit Plus is that you stick to a programme once you have created it. It is like the gym in that respect, if you do not get in to a routine and stick to it then the benefits will be limited.
However, if you can make it a habit to use the Wii Fit Plus regularly then you should see results fairly quickly.
Thankfully, because the Wii Fit Plus is so fun to use it is not too difficult to make it a habit to do your workout. In fact, for the first time in my life I found I actually wanted to exercise such is the enjoyment!
It is also great if you like to have your friends round as you create a mini-party around the Wii Fit Plus with up to 8 friends playing along with you. This is great if you have friends who are also concerned about their weight.
What are the negatives of Wii Fit Plus?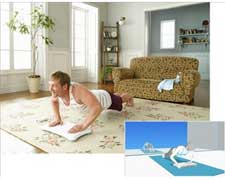 There are a couple of negatives with the Wii Fit Plus that I feel I should mention.
Firstly the price is not cheap, especially if you do not even have a Wii Console yet. In that case you are looking at around £300 to get the console, Wii Fit Plus game, and the Balance Board.
However some retailers do offer bundles that help you to save cash.
If you already have the Wii Console then the Wii Fit Plus game along with the Balance Board will set you back around £70, however if you already have the console and Balance Board and only need the game then you can get it for as little as £15.
Therefore the price is only a real negative if you need to buy everything including the console.
The other negative is that because it creates a personal workout program for you, you do have to be prepared to make time for your routine and actually exercise. If you are not prepared to do this then I would not recommend buying the Wii Fit Plus.
Wii Fit Plus Review Summary
Overall, the Wii Fit Plus is probably one of the most enjoyable ways you can lose weight.
It is incredibly fun which means you will actually start to enjoy exercising and rarely feel like it is a chore to do. The fact your routine can be personalised means that you can really target specific areas you feel you need to improve on.
The charts and graphs that are plotted as you play means that you do not lose track of your progress and it is easier to keep up your motivation and stick to the plan.
If you are looking for a great fun way to lose weight without having to pay expensive gym membership fees or even leave your home then the Wii Fit Plus is an excellent weight loss gadget for you.
Wii Fit Plus + Balance Board (Best Prices)
Filed under: Weight Loss Gadget Reviews
Like this post? Subscribe to my RSS feed and get loads more!