FibreTrim Review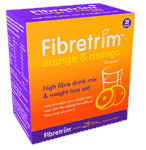 Weight Loss Method = Appetite Suppressant
Active Ingredient = Zotrim (Plant extracts)
Dosage = 1 or 2 Drinks per day
Pack Size = 20 Sachets per box
Cost = From £16.50 per box
Guarantee = None
Our Rating =

Available From = Official Site
FibreTrim is ideal for you if…….
You usually eat too much throughout the day

You give in too easily to fatty, unhealthy snacks
You often feel hungry again soon after eating

You want a clinically proven solution without tablets

FibreTrim Review at a glance:

Uses well-known high street brand Zotrim in its formula

Clinically proven to help you lose up to 11lbs in 45 days


Vegetarian and vegan friendly with only natural ingredients

Contains powerful antioxidants and cleansing probiotics


No known side effects

Established UK company and sold in selected high-street stores

Simple 'mix and drink' sachets – no hard to swallow pills!
What is in FibreTrim?
FibreTrim contains a very similar formula to the weight loss aid Zotrim which is clinically proven and found in most high-street health stores and supermarkets.
The active ingredients are therefore three types of plant extracts that each provide a key benefit. One of these ingredients is Yerbe Mate which has a stimulating effect similar to caffeine.
Damiana is also included as it has properties linked to increasing you energy levels. Finally there is Guarana which is used as an appetite suppressant and antioxidant. When these three plant extracts are combined you have a powerful yet natural solution to aiding weight loss.
However, FibreTrim does not stop there. As well as containing the same formula that has gained Zotrim such a loyal following, an additional ingredient is also added to FibreTrim to help maximize the weight loss benefits.
This ingredient is called Inulin and clinical studies have shown that when the Zotrim formula is taken with Inulin, the results can be increased by as much as 10%. This means that although you can lose weight with Zotrim, FibreTrim is even more powerful, helping you to cut out even more calories and lose even more weight.
How is FibreTrim different to other slimming aids?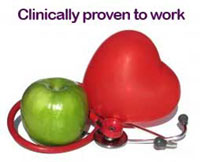 Well firstly, and most importantly, FibreTrim is different to many weight loss aids simply because it has clinical proof behind its effectiveness.
And we are not just talking about a few biased and meaningless tests, we mean fully controlled independent studies.
These studies have been conducted by specialists at Liverpool University and include checks to ensure that the results are not a 'placebo effect'.
There are lots of different studies on the ingredients of FibreTrim – too many to list here. However the key learning is that every study showed positive weight loss (some as much as 11lbs in 45 days) which means that there is a very strong link between FibreTrim and weight loss.
Another unique feature of FibreTrim is that it is a powder that comes in a sachet and can be mixed with water to form a fruit flavoured drink. This makes a nice change to the usual tablet format most weight loss aids come in but it also serves a purpose.
By delivering the ingredients via a drink, there is no capsule for your body to break through. This means the active ingredients can get in to your bloodstream more quickly and easier than with capsules. During our FibreTrim review we also found it has the added advantage that you do not need to concern yourself with having to swallow awkward pills.
Here is what makes FibreTrim so different:
Clinically proven to help you lose up to 11lbs in 45 days

Contains only natural ingredients and is vegetarian friendly
Helps you feel fuller quicker and for longer

A drink not a pill so very easy and even tasty to swallow
Cuts out your cravings for between meal snacks

Made by an established UK company
No known side-effects or discomforts
Will FibreTrim work for you?
So, you have got this far in our FibreTrim review and you think all of this sounds great but you are wondering if FibreTrim is the right product for you? Well, we will not try and tell you that every product will work for every person no matter how good it is because we are all so different.
However, I can say with some confidence that if you are the kind of person who regularly snacks between meals OR eats too much in one sitting then you will most likely find that FibreTrim is a true help to your quest to lose weight.
It is an appetite suppressant so basically it helps you to feel fuller more quickly when you start eating and feel fuller for longer when you have stopped eating. So in those respects if you are on a tough diet and suffer from hunger a lot then FibreTrim can make a real difference to your life.
What are the negatives of FibreTrim?
FibreTrim is such a good all-round product that it is hard to find any real negative points. It is a solid product with fantastic proof and a growing reputation.
Perhaps if you are really looking for negatives then you might point to the flavouring of the drink (Orange and Mango). When we tested it some of us liked the taste and some of us did not which I guess is only natural.
If you find you do not like the taste then it may be more difficult to keep taking it every day. However, it is not like the flavour is wrong and you are not drinking it because of the taste, you take it for the benefits so it may just be that you have to grin and bare it.
Benefits of ordering FibreTrim online
Firstly, before we go on to explain how to order, we would like to mention that FibreTrim has the following benefits:
Low cost shipping worldwide
Made and shipped by a UK company
Added savings on larger orders
Secure online ordering facility
Customer support via telephone and email
So, from Slimming.com you can order one box of 20 sachets for £22.45 – not a bad price at all. You do need to keep in mind thought that you need at least one drink of FibreTrim each day, maybe even 2 a day to get the full effects. Therefore 20 sachets will not quite last a full month.
With this in mind you may decide to order in larger quantities to take advantage of some bulk discounts. For example at the time of writing you could get 3 boxes of FibreTrim for £54. That is almost a free box of Fibretrim when you buy two.
FibreTrim Review Summary
With all of the many different brands of weight loss aids around, it is finally nice to find a product that has a familiar face behind it. Our FibreTrim review uncovered the fact that FibreTrim is produced by the same company that produces Zotrim and in fact contains mostly the same formula.
This gives you a feeling of trust immediately as Zotrim is available pretty much everywhere from Tesco through to Holland & Barrett. Zotrim also has masses of solid clinical proof of it's effectiveness, it is one of the most respected weight loss pills around.
So, to see that the ingredients of Zotrim are available as a drink is one thing but to also find out that it is even better than Zotrim is a real pleasure. The addition of Inulin helps FibreTrim to deliver up to 10% better results than Zotrim according to clinical trials.
This can lead to you consuming as many as 27% less calories each day and losing up to 11lbs in 45 days. Not bad by anyones books.
Add to this the fact it is pretty inexpensive to buy, is made by a UK company and helps you avoid having to take awkward tablets makes FibreTrim a real serious contender in the weight loss aid market.
Filed under: Slimming Tablet Reviews
Like this post? Subscribe to my RSS feed and get loads more!