Fitium Review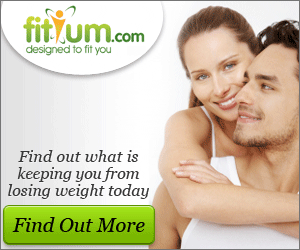 Diet Plan = Personalised
Ease of Use = Excellent
Best Feature = Meal Planner
Weight Tracker = Yes
Cost = From £3.74 per week
Our Rating =

Available From = Official Site Only
The Fitium Diet Plan – Is It The Best Weight Loss System?
When was the last time your "diet" tasted this good?  This is one very strong statement that the Fitium diet plan claims.  Fitium are pioneering a ground-breaking way of losing weight.  Doing things the natural way through correct diet and exercise and coupling with it the very latest cutting edge research, it is one of the best, safest and most trusted ways to FINALLY start losing weight!
Fitium is ideal for you if…….
You don't want to try wonder pills, drugs, potions, lotions, wraps, laser treatments or other so-called miracles.
You want a way that WORKS and works well.
You want to do something that you can continue to do for the rest of your life.
You are sick and tired of not seeing results with anything.  Fitium actually works and there are numerous enthusiastic testimonials to back these hard facts up.
How can Fitium help you lose weight?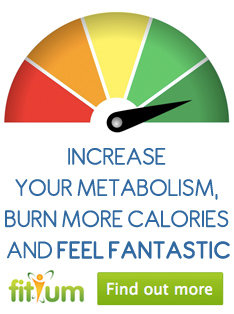 Fitium is a doctor-approved real way of getting you back into shape, looking sexy and feeling great about yourself again.  It's not just a weight loss book.  It's a complete "full package" weight loss company that offers personalized plans, online weight loss trackers and everything else in between that works for anybody even if you have a super busy schedule.
Fitium offers a step by step approach that works, plain and simple.  When you first register you will have to fill out an online assessment and they then use that data to tailor a plan that works for you.  When we say "plan" we really do mean a plan.  A plan that outlines everything.  A plan you can follow.
Through your assessment you will be given a blueprint that you can follow and takes out all of the guess work.  Meal plans will be outlined for every single day of the week along with the recipes to make those meals.  You will know everything there is to know about what you are eating and drinking such as the calorific content.
Fitium know that a one size fits all approach simply does not work for everyone so the precise tailoring is one of the best things about the company.  Not only that, you start to see results from the first week of your membership.  They offer a free inclusive 7 day step by step accelerator course to boost your initial efforts.
You will find a glowing number of Fitium review websites and testimonials hitting the internet.  It's not surprising really.  Fitium works!
How are Fitium different to other diet plans?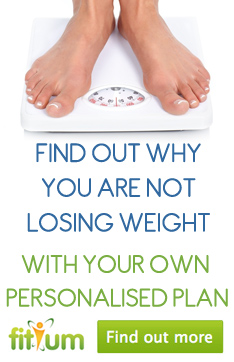 Fitium is an online weight loss system that really has covered all the bases.  Full meal plans, exercise videos inside the members area and graphs showing your weight loss statistics.  That's just the beginning.  You also get complete grocery shopping lists for your weekly meals so you simply print out the list and go shop!
You get "at-a-glance" statistics showing where you are at right now, and what steps to take to move forward.  Find your body mass index, weight change statistics, goal weight, and a reminder of your daily calorie target to ensure you reach your goal.
When you plan your meals, you'll be able to see instantly how many calories are in each meal along with the amount of saturated fats, calories, protein, carbs (and more) in each meal.  Nothing is left unturned.
When you complete any physical activity then it can be logged into your plan and you'll be able to see at a glance what activity you did and how many calories it burned.  If ever you wanted a personal trainer then this is the closest thing you'll ever have for a fraction of the cost.
Will Fitium work for you?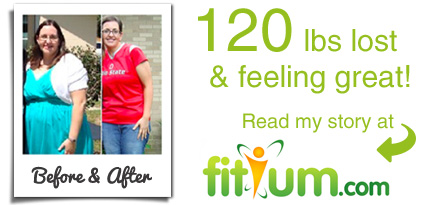 In short, an emphatic YES!  Even if you've failed miserably in the past, Fitium will work for you.  If you ever find it tough going (and most people do at some point along the way) you can take advantage of their fun weekly challenges that they set you.
If you start by making small painless improvements, Fitium know that this almost always leads you to achieve success and enjoy long lasting results.
If you haven't succeeded in the past then Fitium works with you to deal with the REAL reasons why people fail.  Stress, emotional issues and other occurrences that we all encounter in our day to day life.
If you have a busy life then Fitium is also perfect!  They have plenty of lunch box friendly meal ideas that can be made quickly and eaten at a time to suit you.
If you find that for some crazy reason Fitium is not for you, then simply take up their full 30 day money back guarantee
What are the negatives of Fitium?
There seems to be very little that can be said that is bad about the company.  There is a lot of very credible research behind their plans and they are backed up by real legitimate doctors and other health physicians who are there to help ensure your success.
The only negatives that you might think about are that they are not free.  There is a membership fee of around £3.74 a week.  The other negative is that like anything there will always be a portion of this that comes down to your own efforts.  Sorry but you just can't lose weight without trying.  You need to take small baby steps and these invariably always mean you take larger steps right after.
Fitium Review Summary
Within this Fitium review we have covered all the benefits of membership.  There is work involved as is the case with anything.  The main points to take away are the facts that:
Fitium is transparent and it works.
Fitium is based upon hundreds of research papers, trials and studies.
Fitium is not a fad diet – it is a proper weight loss system.
Fitium is all natural.  Real food, real meals, real results.
Fitium gives you results.
Fitium helps you by motivating you and encouraging you with weekly challenges.
You can see all your statistics at-a-glance and see what needs to be done in order to move forward.
You will be able to lose weight naturally (no gimmicks or diet foods required).
The team consists of a certified nutritionist, personal trainer and practising doctor.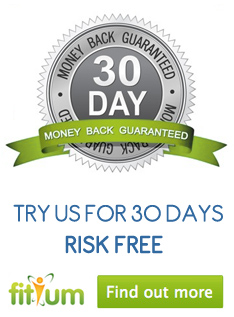 With Fitium you can share your progress with friends and colleagues.  They let you share things like your track record, graphs and statistics to places like Facebook or twitter.  This will enable you to be accountable, and if you didn't know, it's a real motivational way to help you stay on track with your weight loss efforts.
Why not make this year the year it all happens for you.  Fitium is real and not a fad diet.  It works and they even offer you an unconditional 30 day money back guarantee so you really do not have anything to lose, and everything to gain.  It's time for a change and it can happen if you make it happen.  Are you ready?
Click here to visit Fitium official website
Fitium
Average rating:
0 reviews
Filed under: Diet Plan Reviews
Like this post? Subscribe to my RSS feed and get loads more!