Keeping Yourself from Eating Out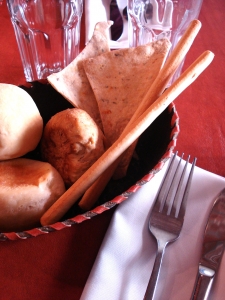 Eating out is one of the biggest pitfalls for dieters. Not only is it hard to keep yourself from eating your favourite foods from your favourite restaurants but the type of lifestyle today don't really allow for choices.
Not everyone has the time or the energy to come home from an eight hour work and fix themselves a healthy snack just to maintain their diet.
In fact, most people would just give up and go to the nearest restaurant, thereby blowing their calorie count for the day.
However, this article will concentrate on how you can keep yourself from eating in restaurants and therefore making sure that your diet continues.
The following are some tips and tricks to kick in the healthy habit at home.
Establish a Grocery Day
Choose just one day of the week as your grocery day and make it stick. If you really want to start lose weight, then the change must start at your refrigerator. List down all the food you need for the week and try to keep them as healthy as possible.
Go for the food types that would not spoil easily but will still prevent you from eating too much unhealthy calories. Think eggs, milks, fruits and some vegetables. If you're hankering for the green leafy kind, buy them on a Sunday and eat them on Monday. This way, the food stays fresh and you don't have to suffer through the limp vegetables by the time Friday comes rolling in.
Plan your Diet a Week Ahead
One of the top reasons why people fail in their diet is that they plan too fast. After deciding to life a healthy lifestyle on a Sunday, they immediately start it on the next day.
However, if you really want to be successful, the planning process must go further than this. For example, if you just decided to eat healthy on Monday use the following days to list down the food or recipes you can use in preparation for your diet. When Sunday rolls in, then you can start to apply what you have created in theory.
Keep Healthy Snacks in your Office
An apple, a granola bar or an orange – these things will keep you away from restaurants during lunch hour. Just think, not only are you saving up on money but also keeping fit at the same time. You can also use the same technique at your house. Whenever you find yourself hankering to pick up the phone and dial some delivery service, then just grab your granola bar and think thin.
If All Else Fails…
If you find yourself really looking forward to a day at a restaurant, then do your homework! Most restaurants do not serve healthy foods, but there are still those who can keep up with your dietary needs.
Start scouting for vegetarian restaurants near you or if not, study what your favourite restaurant has to offer and pick out foods that are low in calorie. If you give it enough attention, you'll find that you can eat healthy at a restaurant.
If you need a helping hand with weight loss click here to take our quiz
Filed under: Diet Plans
Like this post? Subscribe to my RSS feed and get loads more!